Angled Definer Brush
$22.00
Promotions
3 Piece Deluxe GWP With Any $60 Purchase
Receive free shipping on any $50 purchase or more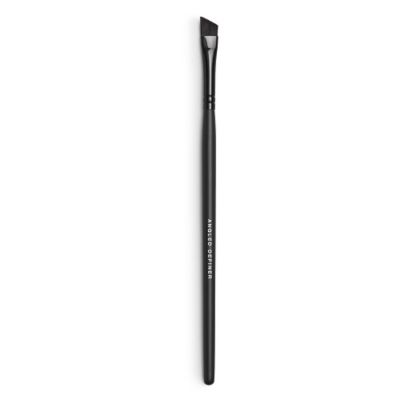 ABOUT THIS PRODUCT
Natural and synthetic fibers
Softly defining the lash line
Use with wet/dry eyeliner
Learn More
$22.00
Promotions
3 Piece Deluxe GWP With Any $60 Purchase
Receive free shipping on any $50 purchase or more
Details
http://www.bareminerals.com/ghost_category/angled-definer-brush/US78963.html
Variations
Additional Information
Why We Made It...
Petite yet powerful, this narrow eyeliner brush combines tapered, synthetic fibers for control and precision application and natural fibers for added softness. Its state-of-the-art design enables you to create multiple lined looks. Get tight, natural-looking definition, bold, dramatic liner, or a classic winged eye with just a flick of your wrist.
Use best with: Eyeshadow, wet/dry eyeliner and Brow Powder
Application Technique: Create dash marks across the lash line. Double-back and connect them for an easy, traditional line on-the-quick.
For even application, always lead with the shorter side of the brush.
Use with brow color to shape, fill and define brows.