LONG LIFE HERB
Skin-Strengthening Superfood
FROM THE ISLAND OF OKINAWA, JAPAN
Long Life Herb — also known as Chomeiso — is native to Okinawa, Japan, called the Island of Long Life as residents live longer than almost anyone on earth.
The celebrated plant has been a part of the Okinawan diet for centuries, supporting their overall wellness and helping contribute to their incredibly long lifespans.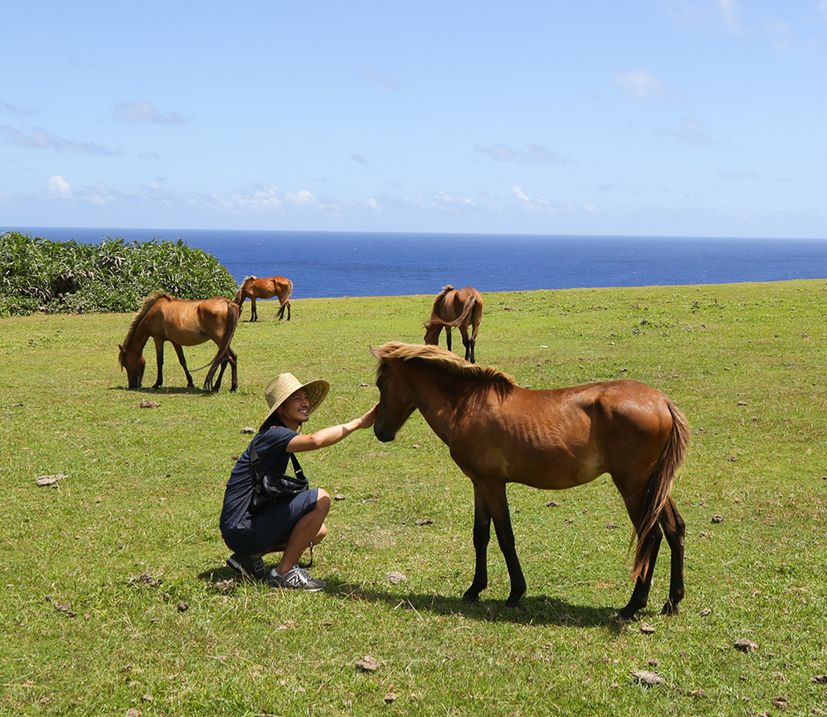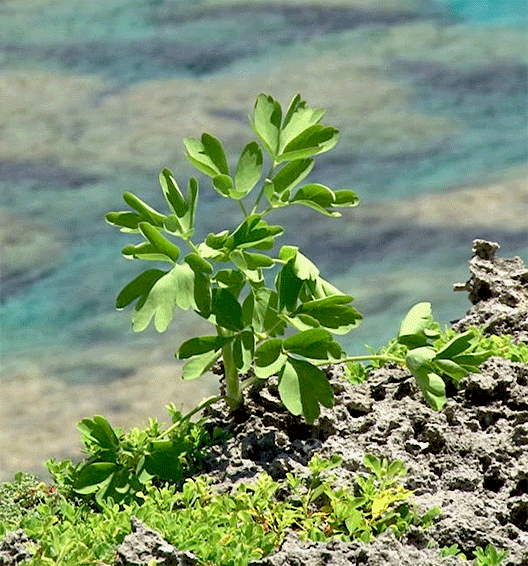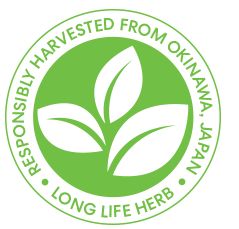 Grown in calcium-rich, mineral-rich soil without agrichemicals, pesticides or chemical fertilizers, Long Life Herb is responsibly cultivated and harvested.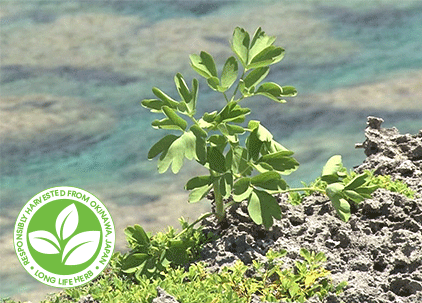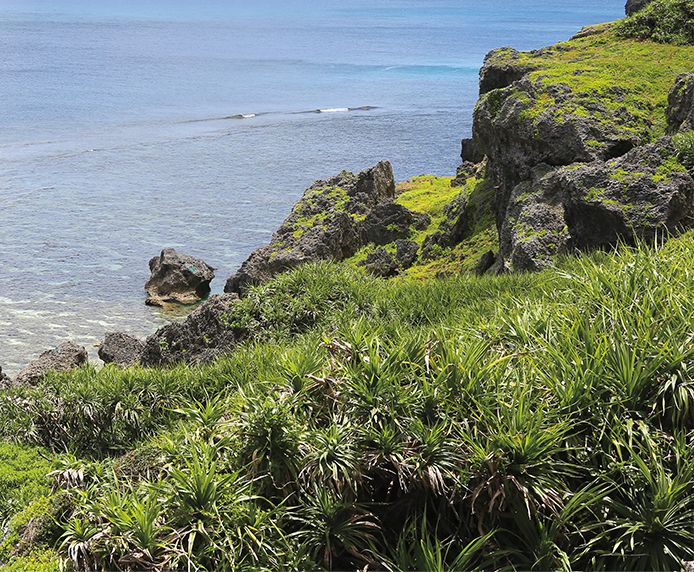 Known to contain a higher mineral and vitamin content than kale or spinach, Long Life Herb has high amounts of calcium, magnesium, potassium and polyphenols, and is loaded with antioxidants.
Stronger skin that looks younger, longer
Patented Long Life Herb extract is the key to our SKINLONGEVITY Skincare Collection. Now boosted for ultimate efficacy. Long Life Herb extract is exclusive to bareMinerals and is combined with potent botanicals to create a unique anti-aging skincare collection for all ages. Clinically shown to strengthen skin's barrier to better resist daily damage, the result is stronger skin that looks younger, longer.
SKINLONGEVITY Skincare Collection
Strengthens skin's barrier to better resist daily damage
Improves skin's texture
Visibly reduces fine lines
Increases skin's radiance
Improves skin's tone
SHOP THE COLLECTION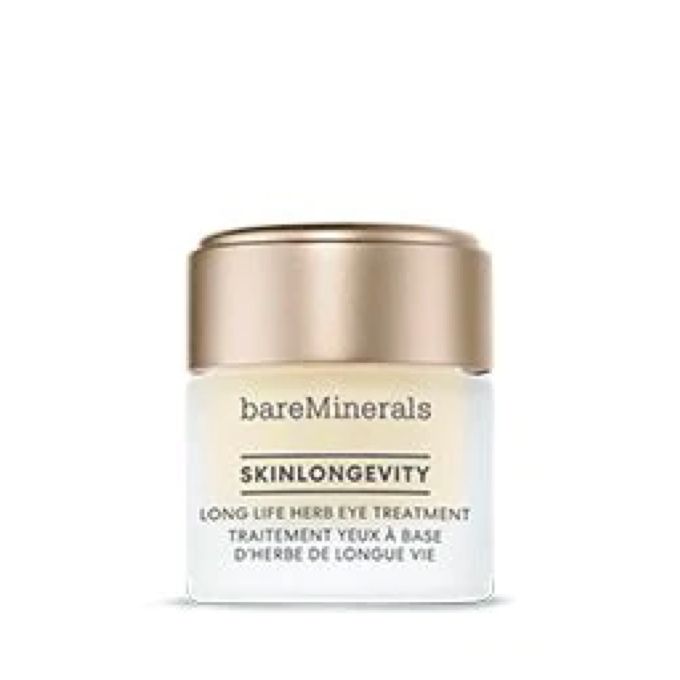 SKINLONGEVITY LONG LIFE HERB EYE TREATMENT
$35.00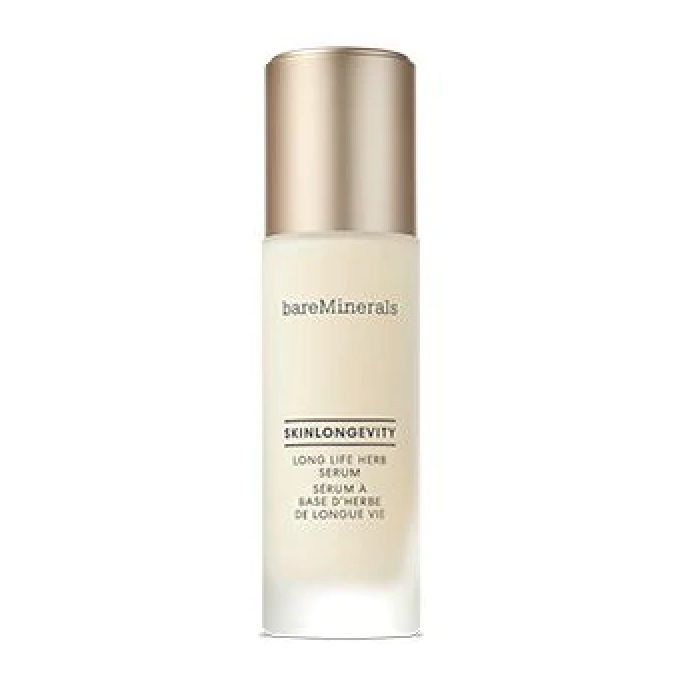 SKINLONGEVITY LONG LIFE HERB SERUM
$42.00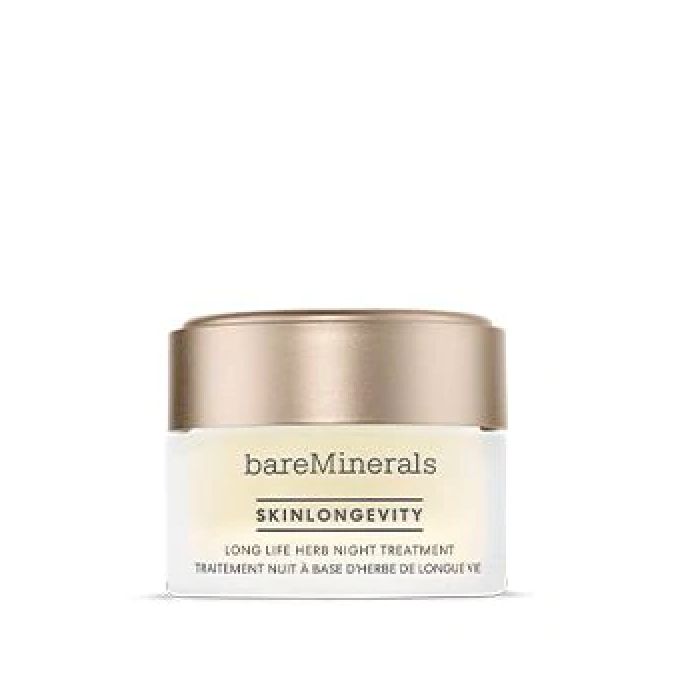 SKINLONGEVITY LONG LIFE HERB NIGHT TREATMENT
$42.00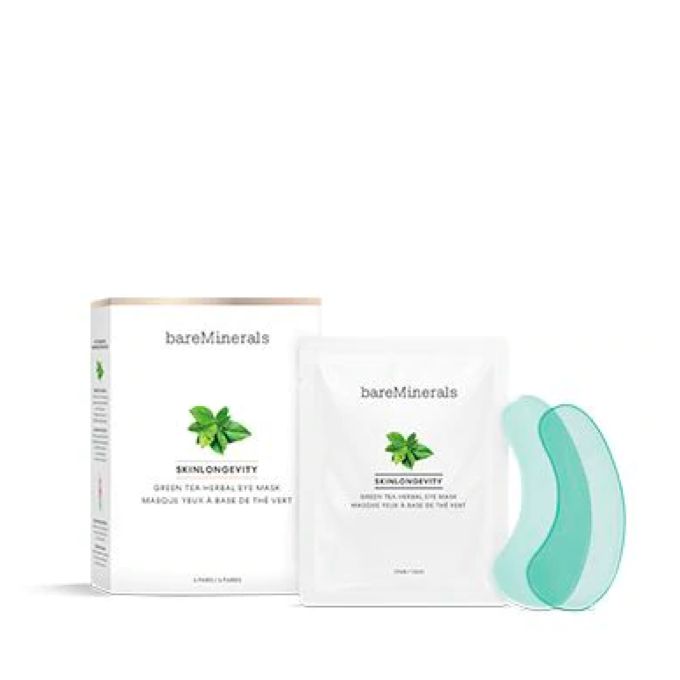 SKINLONGEVITY LONG LIFE HERB EYE MASK
$35.00